Sweet Fleece
This is one Sweet Fleece. Perfect for fall, midweight, with pockets and a hood. Wear it between races, then wear it out to dinner. No need to run back to your room. This classic hooded sweater fleece is ideal for travel. Sometimes you need a layer that's a bit nicer.
More info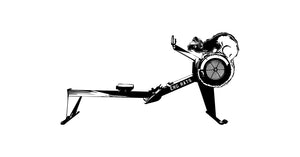 Erg Rats. A worldwide community of indoor rowers training together on the iron horse. Take what you can use and leave the rest. No egos, just ergos.
 🐀
Image with text
It's back! The Erg Rats 22 unisex ultralight tank. This must-have unisex jersey tank top is updated with a modern fit and super-soft feel. Not everyone likes to row or train in sleeves; this tank is moisture-wicking and slim fitting but is nota compression top or uni. Move freely with a little breathing room as you throw down the meters. 
More info
Erg Rats 22 Hoody
The official hoody of the Erg Rats Training Team. Ultimate softness and comfort unite in this brush-backed midweight fleece hoodie. Unique detailing on the front welt pockets for a clean finished look. The open bottom hem provides a sleek look that doesn't bunch or hinder your flow.
More info
Erg Racing at Fools Fest Sprints
Ghost Riders Revenge 5K
Sunday, October 15, 2023
9:00 AM CDT
$26.00
Fall season is coming to a close, and the air is getting colder. Strength, stamina, and mental toughness are critical to success in this event. For those not afraid to stay the course and ready to take their revenge on the sprinters. Are you haunted, or do you haunt? Find out.
The second stage race of the Ergon Metron Series Cup, the Ghost Riders 5K, can be entered as a solo event or as part of the series.
This virtual race will be conducted ONLINE using the ERGZONE app.
The app is free to download in your mobile app store. Learn more at foolsfestsprints.com.
The Ergon Metron Series Cup
Four Seasons - Four Races. The Ergon Metron Series Cup is comprised of four virtual seasonal erg races. Enter one, enter them all. Competitors can enter each stage race as a solo event for or sign up for the entire series. Learn more at foolsfestsprints.com.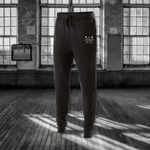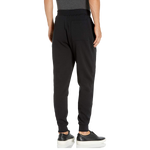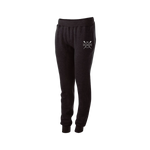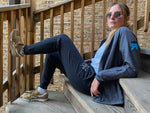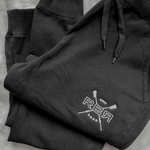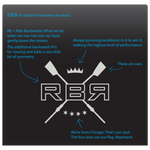 CLOSEOUT SALE! Enjoy all-day comfort in a classic, tapered fit with joggers that are a winter season must. Featuring deep side slash...
Learn more
Merch
Looking for some sick UV-protected decals or a plush erg & gym towel? Look no further.
More info
Checking it Down - Notes from the dock